Family vacation on the Alpe di Siusi – Plenty of joy for you and your children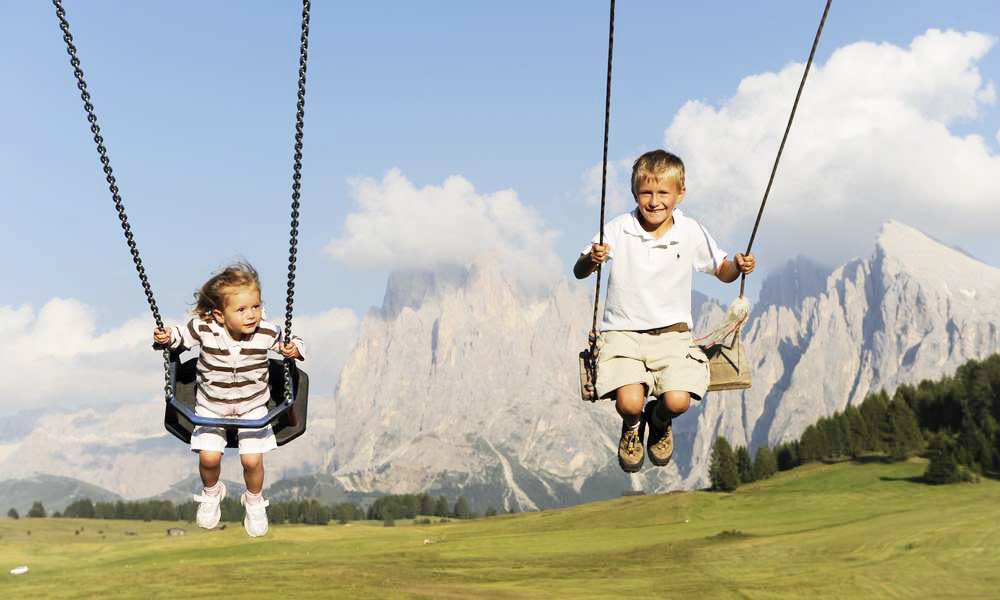 A family holiday often poses many challenges: Are there child-friendly accommodations and family-friendly offers? Are there playgrounds where my kids may romp and play? All these questions are answered with "yes" if you are planning a children's holiday at the "Gasthof zum Schlern". We always look forward to welcoming our little guests. Here with us, children can play freely on our lawn. A slide, a swing and a sandbox are available, as well as table tennis and table football.
Fabulous itineraries during a vacation for children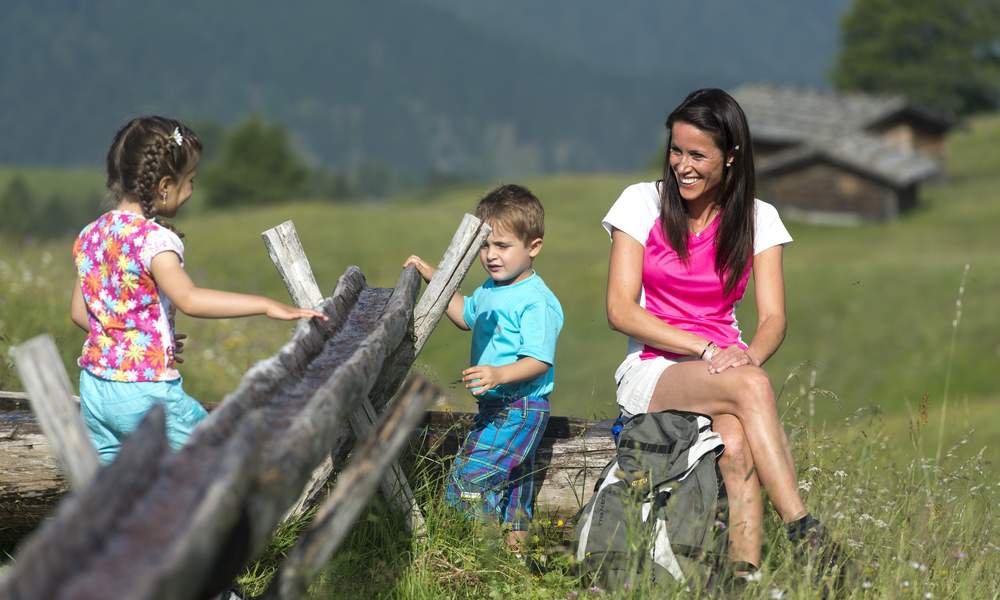 If you have a baby or toddler, you may still go on a long hike. Many routes, such as the path from our guesthouse to the church of San Costantino or the circular trail around the Lake of Fiè, are suitable for strollers. If your children are older and enjoy walking, you may embark on a family-friendly theme hike. On the Oswald von Wolkenstein Trail you may walk in the footsteps of the famous poet and world traveller to the Ruins of Salegg and Hauenstein. The Adventure & Barefoot Trail "Witches' Well" leads through the fairy-tale forest "Bosch Curasoa" and will give you and your children an unforgettable natural experience.
Rangers, farmers, and witches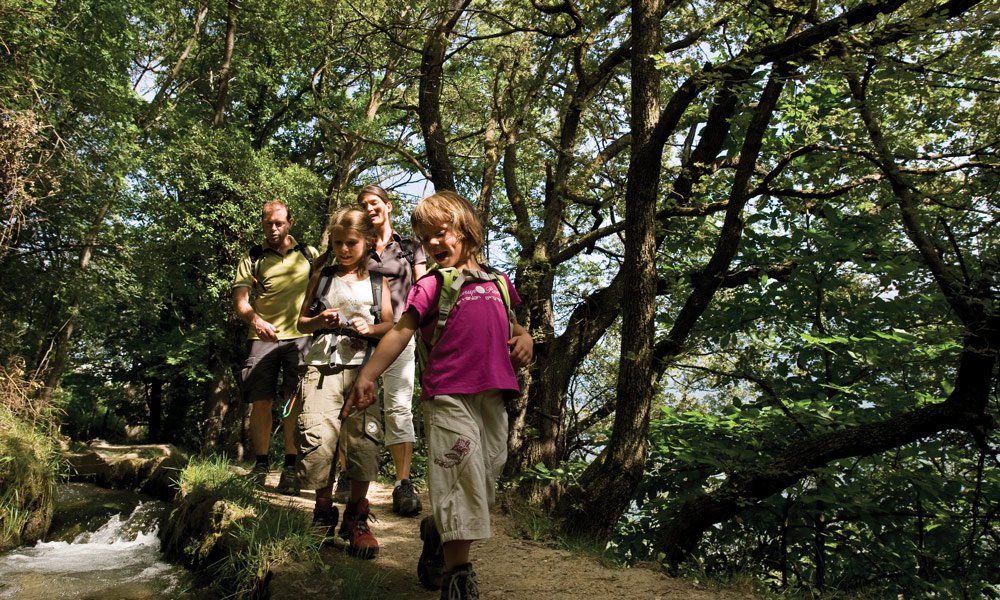 From July to August, the Dolomiti Rangers offer an exciting programme in the Nature Park Sciliar-Catinaccio. Under the guidance of professional and local staff, the kids may walk to the Fiè Lake and look for traces of wild animals; they may visit the Nature Park House in Tires and learn how a water source originates, or take an adventure trip through the forest. The "Adventure Farm Week" takes place in summer. During the Witches' Magic Week in August, Witch Martha takes the small sorcerers to the fabled witches' benches, to the medieval Castle of Presule, and on a ghostly night walk into the world of healing herbs.
Spend a varied family vacation on the Alpe di Siusi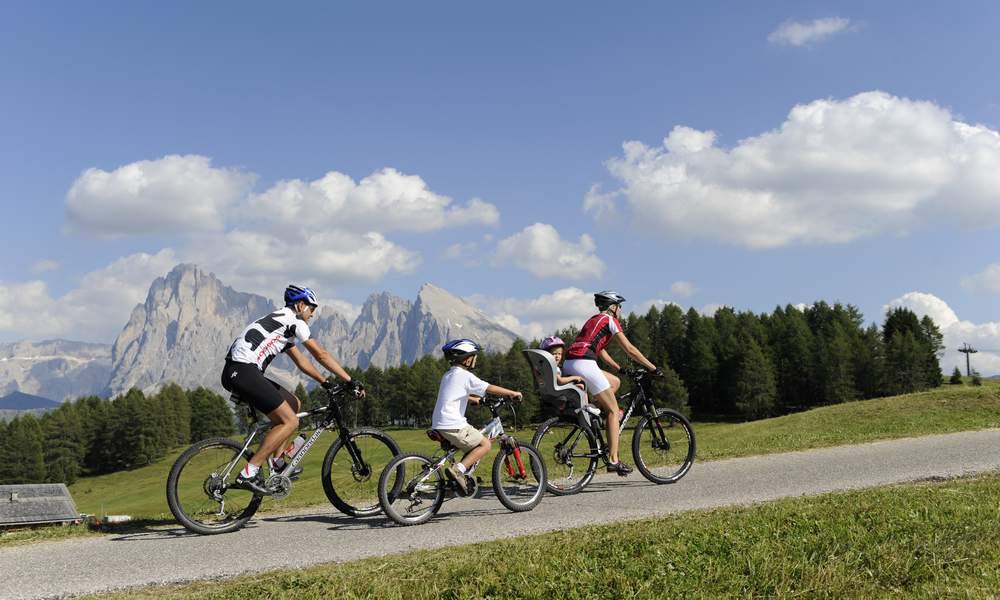 For even more variety, spend a day at Lake Fiè or a visit the swimming pool Telfen. A horse-riding trip to the Ruins of Hauenstein or the Alpe di Siusi will be great fun not only for your children, but also for you! Of course, you can also ride a bike with your children: Simply rent a bicycle in one of the many rental stations around the Alpe di Siusi and participate in a guided bike tour! In the winter, you may choose between winter hikes, tobogganing, ice skating and skiing in the family-friendly ski area of Val Gardena / Alpe di Siusi. There is no space for boredom during your family holiday on the Alpe di Siusi!