Bike vacation in the Dolomites – Pure fun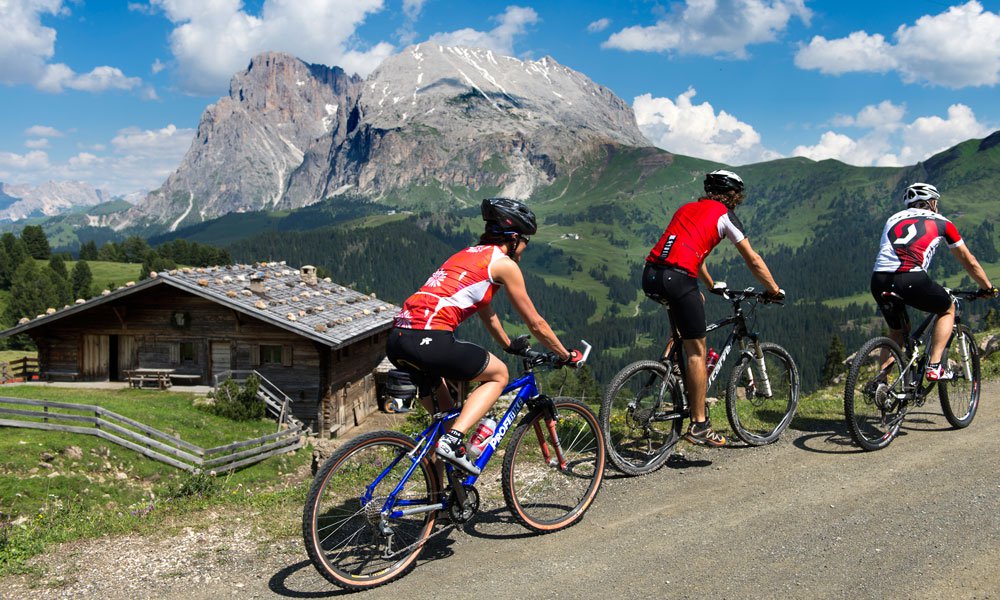 Biking in South Tyrol is pure pleasure, not only because of the fantastic panorama and the mild climate. If you wish to spend a bike holiday in the Dolomites, you will find approximately 1000 kilometres of bike paths on two altitude levels. The route network in the region Val Gardena / Alpe di Siusi offers plenty of variety not only for experienced cyclists and mountain bikers, but also for relaxed bicycle fans. On 19 different mountain bike trails you have the opportunity to overcome up to 2,500 altimeters, master challenging climbs and enjoy fast downhill rides. You may choose between short rides, full-day excursions and multi-day trips. In the summer months, guided bike tours are offered at the foot of the Alpe di Siusi and on the Alpe di Siusi.
Conquer the Alpe di Siusi on your mountain bike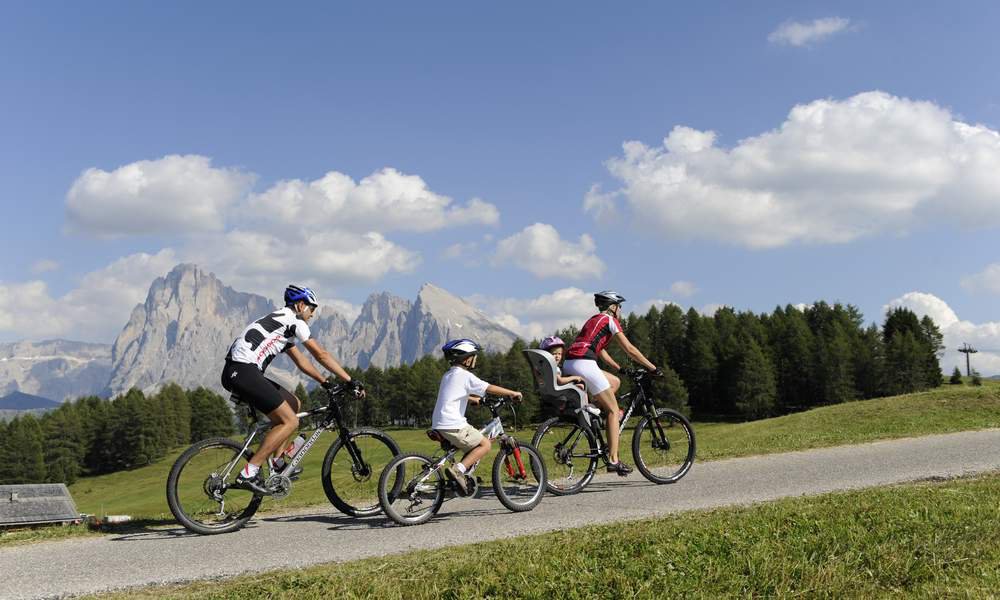 If you are not very fit, you should opt for an easy tour. The mountain bike tour Isarco Valley starts directly in Fiè allo Sciliar and leads you past Siusi into the Isarco Valley (6 km). Medium to difficult mountain bike trails include the tour to Aica di Fiè, the tour under Mount Sciliar and the Hammerwand, the tour to the Tuff Alm & Hofer Alpl, and the tour to the Ruins of Hauenstein. The itinerary to Tierser Alpl is a great challenge for experienced mountain bike enthusiasts. It starts in Siusi, is 44.6 km long and takes about 13-14 hours. The tour to San Osvaldo over the Tisenser Hill and the Laranzbühl, which requires an excellent physical condition, is also only recommended for tough mountain bikers.